Hi there,
The Quik Beats are well and truly out and about over the next two months getting 10 gigs and many 100 miles under our belts. We will be visiting Mansfield, Birmingham, Bromsgrove, Henley in Arden, Cambridge and Lichfield to name a few locations.
The Month starts with Mansfield Scooter clubs do, this is always a great night and the guys and girls there are so nice and appreciative. Later its March of the Mods in both Birmingham and Leicester (see our gig guide for dates and message us on Facebook for tickets!). This is an excellent cause that we are proud to represent, all of our fee and indeed every single penny raised in the name of the Teenage Cancer Trust goes directly to the charity with no 'middle men', please come and support the charity if you can.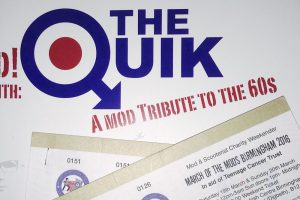 We are also looking forward to our first gig in Cambridge at the Alley Club and then finishing off April back at the Feathers Inn in Lichfield.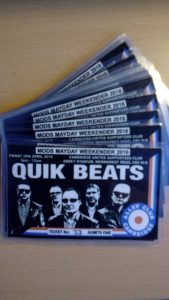 For full details of the months ahead please our gig guide on this website,
See you out and about, please come and say hi!
Nick